Top Ten Advantages and Features of Light Sensors
Posted on September 21, 2019 at 03:33 PM UTC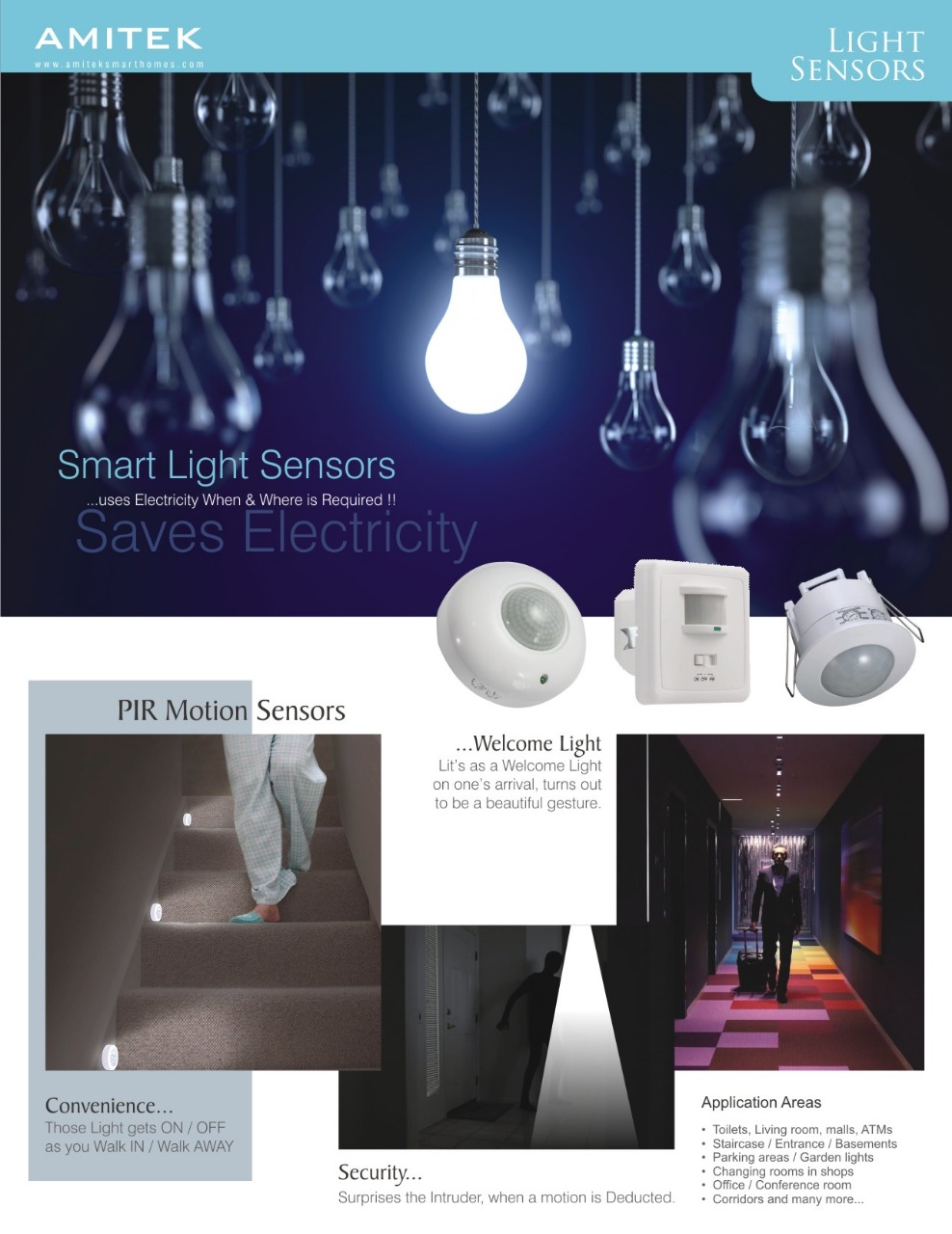 1. Light Sensor is an energy-efficient appliance, saves energy when lights are not in use. Lights are turned off if the area is vacant.
2. If Installed at Entrance Lobby, it even works as a security against any intruder as lights turn on if a motion gets detected.
3. It works for creating a wow factor, as it works as a welcome light for any visitor.
4. It can be installed very easily, with no extra wiring required.
5. The best part is the client can even connect high voltage appliances with particular models of our sensors by connecting protection circuits for energy-saving purposes.
6. PIR Motion Sensor will itself recover its cost, and further will lead to energy-saving and decreased electricity costs.
7. No separate wiring is required; hence no additional installation cost by the electrician will be caused.
8. No modification is required and hence complies with the current aesthetics of the house.
9. Even when depletion of resources is considered, we must consider the fact that energy saved at end-user can create many units of energy for other purposes.
10. If implemented properly, energy-efficient methods can lead to saving 25kW per month of energy per circuit.
Reduce your electricity bill and get many other features with our light sensors. If you have any question or inquiry feel free to ask question or call us directly at +91-9352850707 to get free quote for any types of latest light sensors device.
AMITEK is working on all types of energy-saving light sensors. AMITEK solutions are backed up by its Unconditional services which are available 24/7 for its customer satisfaction. AMITEK is working throughout INDIA.
Our serving areas and related keyworsds are : Light Sensors in Jaipur , ENERGY SAVING solution in Delhi , MOTION SENSOR solution in NCR , LIGHT SENSOR solution in Amritsar , LIGHT SENSOR solution in Bhopal , LIGHT SENSOR solution in Indore,LIGHT SENSOR solution in Bangalore,ENERGY-SAVING solution in Rajasthan ,LIGHT SENSOR in Chhatisgarh , ENERGY-SAVING solution in Ahmedabad , LIGHT SENSOR in Gujarat , LIGHT SENSOR solution in Maharashtra , LIGHT SENSOR in Mumbai