How to Have the Best of Smart Locks?
Posted on August 25, 2018 at 10:14 AM UTC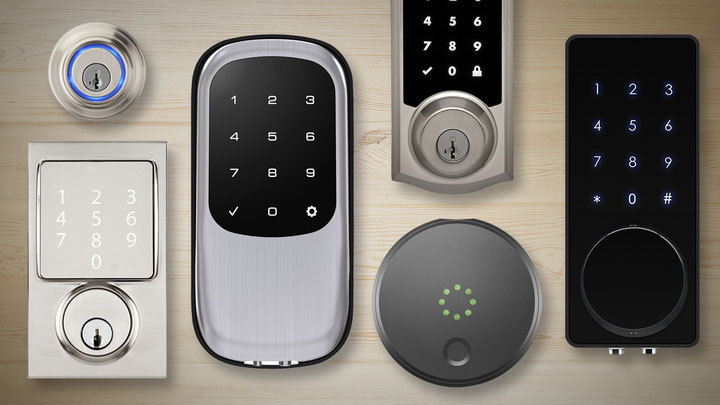 You must have noticed that property owners are nowadays using locks of different nature. These locks which are smart do not always require a key to open it. They are capable of providing security in the best possible manner to your house or commercial property in these days when burglary and theft are on the rise.
The Benefits of Using Such Locks Which Are Smart
These are various benefits that can be achieved by using such Smart Locks. It is prudent to know about those benefits before we proceed to buy one.
Different authentication methods: The locks that we generally use require a key as an authentication for opening it. Keys can cause problems by being lost, stolen or left in house, keeping you stranded. These new nature of locks have varieties of authentication modes which can be selected according to your desire. The nature of authentication may be a PIN, security tokens or biometric.
Multiple admission solutions: With the normal locks if you do not have your keys for any reason then to get entry the only way is to call a locksmith. But that is the not the case with these natures of digital locks. If you forget your proximity card then you can use your figure print to open the Finger Print Locks.
Automatic locking: Most of such digital locks are automatically locked. So, you will never face an incident when you have to return to your house to check whether you have locked your front door.
Integration with alarm system: These locks can be easily integrated with the alarm system that you have in your house. It will not only make you aware in case of burglary or theft but also if there is a fire at your place.
So, you can easily see how beneficial and convenient it is to use these modern natures of locks.
How to Select the Best Digital Lock
If you search you will be able to find many such natures of digital locks. The below considerations will help you to select the best from amongst those.
Easy installation: Before you select the lock you must make sure whether it is easy to install it. If you require a service of a locksmith then it will be an additional expense. See if you can install it yourself or not. There are locks which can be easily fitted following the installation manual given.
Easy to use: You must select one which is easy to use. If you do not select such then it will create more confusion than convenience. You must select one whose operational modes can be easily understood by you and your family members.
Proven track record: You must select a lock which is manufactured by reputed manufacturers having a track record of manufacturing and supplying good and effective locks for years.
Warranty: You must select Finger Print Locks which are covered by manufacturer's warranty. So, you can be certain that if you face any problem that will be handled by the manufacturer free of cost.
So, without delay have such Smart Locks at your house and have the required safety ensured.
Amitek smart homes is providing complete digital smart locks solution in Jaipur, Rajastha, Delhi, Mumbai, Hawrah and many metro cities in all over India. For any types of query please feel free to contact us.
Related Keywords : smart locks, digital smart locks, smart locks supplier in India, smart locks supplier in Delhi, smart locks supplier in mumbai or Bombay, smart locks supplier in Gujarat, digital smart locks supplier in India, digital smart locks supplier in Delhi, digital smart locks supplier in mumbai or Bombay, digital smart locks supplier in Gujarat, home automation in india, home security solution in india, best smart locks, best digital smart locks, smart lock with camera best smart locks 2018, best smart locks 2019, best smart locks supplier in india, best smart locks supplier in delhi, best smart locks supplier in mumbai, best smart locks supplier in banglore, best smart locks supplier in chennai, digital door lock supplier in india, main door locks supplier in india, fingerprint smart door locks in india, digital door lock india price, amitek smart homes locks system