TWELVE ADVANTAGES, BENEFITS & FEATURES OF HOME AUTOMATION FOR CLIENT
Posted on August 28, 2019 at 12:43 PM UTC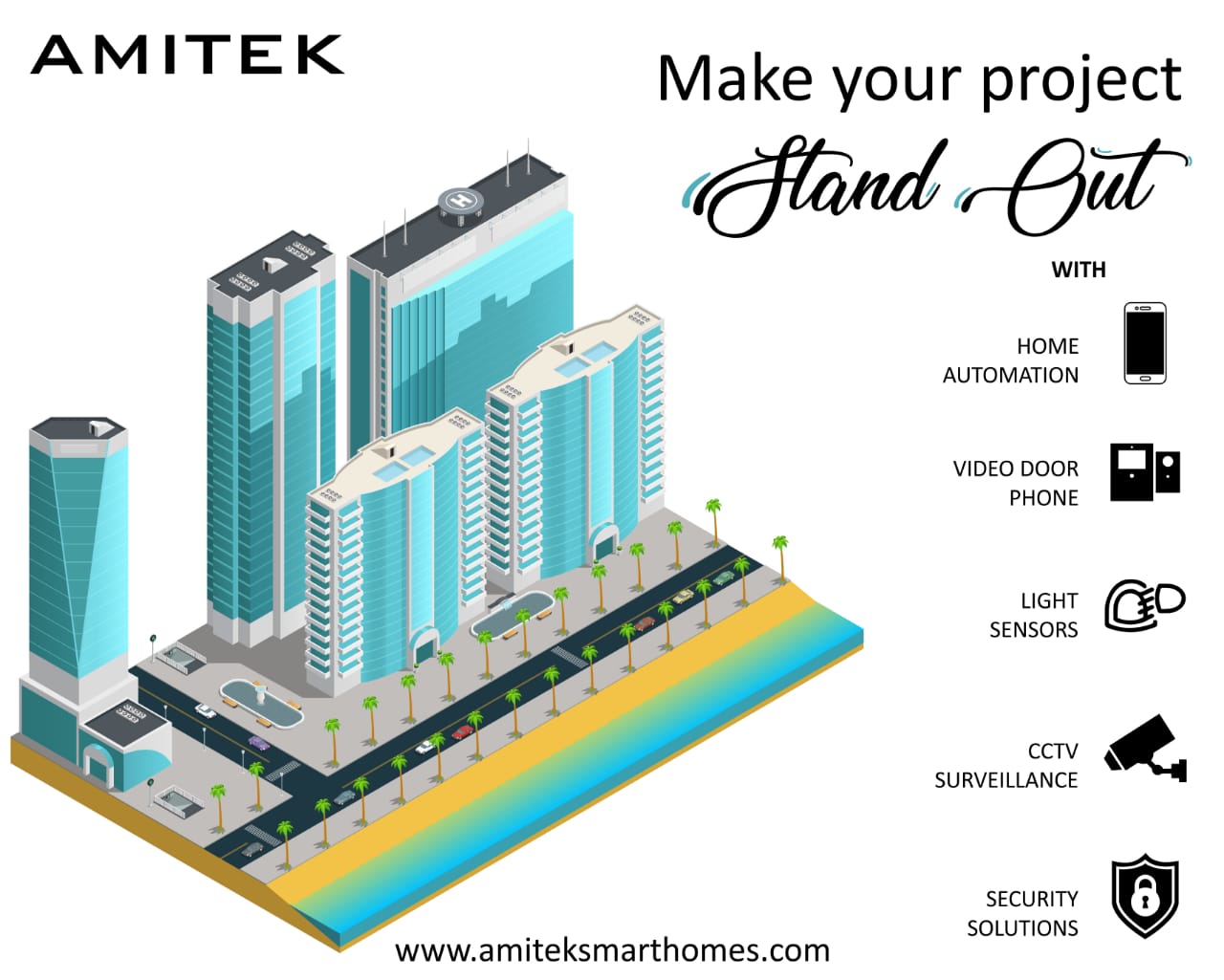 1. Home Automation is all about giving the ambience to your premises to suit your mood. This Means on a single click of a button on your phone, tab, and dynamic wall panel or from a multi-device remote your light, TV, AC, Set Top Box will work as per your pre decided mood. It's a one touch solution.
2. Basically Home Automation helps in reducing Manpower efforts in operating Electrical and Electronic Appliances in a house, it brings WOW factor in the premises. Helps in Energy Conservation. Makes the building Green. Helps in attaining a switchless house. Helps in creating pre decided Scenes and Moods and ambience using just one Touch.
3. You can make your premises Energy Efficient by switching off all the lights when area is not in use, HVAC can auto turn ON/OFF according to temperature and lights in passages and Wash room will operate only when required.
4. Sequencing of events is possible through Home Automation. It means in mood planning we can program that curtains open, then lights dim to 25% then your music starts in a certain mood.
5. Apart from controlling Lights, TV, AC, Set Top Box you can also control Music. You can have same songs played in all zones through airplay or can divide the zones and play different music in all zones.
6. Now no need to monitor your external lights. They will turn on and off as per Lighting Conditions outside and as per your pre decided mood.
7. We can also integrate your camera system on our Home Automation App so that you don't need two Different apps.
8. Access and Control your Smart Home remotely using Smart Automation App on your Smartphone from anywhere in the world.
9. In our premium technology of Wired Automation you can create a switchless house and the appliances which can be controlled are beyond imaginations as you even control your room fresheners, geyser, motor, sprinklers etc.
10. Our premium segment has a wide variety of User panels which suit every age group of people or are even customizable according to client wish.
11. User panels of our Wired Automation system are upgradable. A person with automation never feels that his technology has become outdated as all our User panels can be upgraded easily on present features of technology.
12. Amitek commands all the major technologies in Home Automation industry. We have solutions using S-BUS protocols in wired Section. In wireless we have IOT based Wi-Fi based smart switches. Plus Amitek also offers a series of SMART SWITCHES that works on conventional wiring.
Related keywords : Smart switches solution provider in Mumbai , Smart switches solution provider in delhi , Smart switches solution provider in Ahmedabad , Smart switches solution provider in Bhopal , Smart switches solution provider in Jaipur, Smart switches solution provider in Rajasthan , Smart switches solution provider in Gujarat , Smart switches solution provider in Maharashtra , Smart switches solution provider in Bangalore , Smart switches solution provider in Delhi NCR ,Home Automation provider in Mumbai , Home Automation provider in delhi , Home Automation provider in Ahmedabad , Home Automation provider in Bhopal , Home Automation provider in Jaipur, Home Automation provider in Rajasthan , Home Automation provider in Gujarat , Home Automation provider in Bangalore , Home Automation provider in Delhi NCR , Home Automation provider in Maharashtra