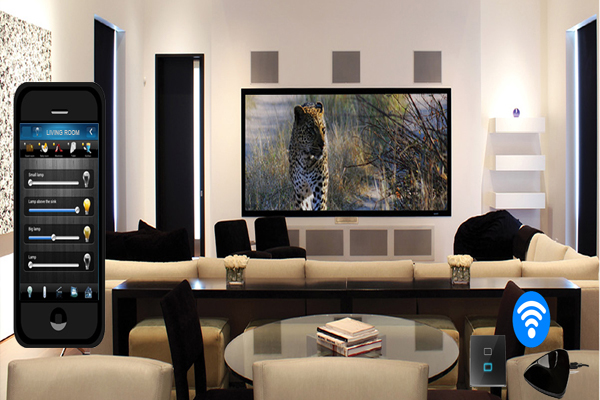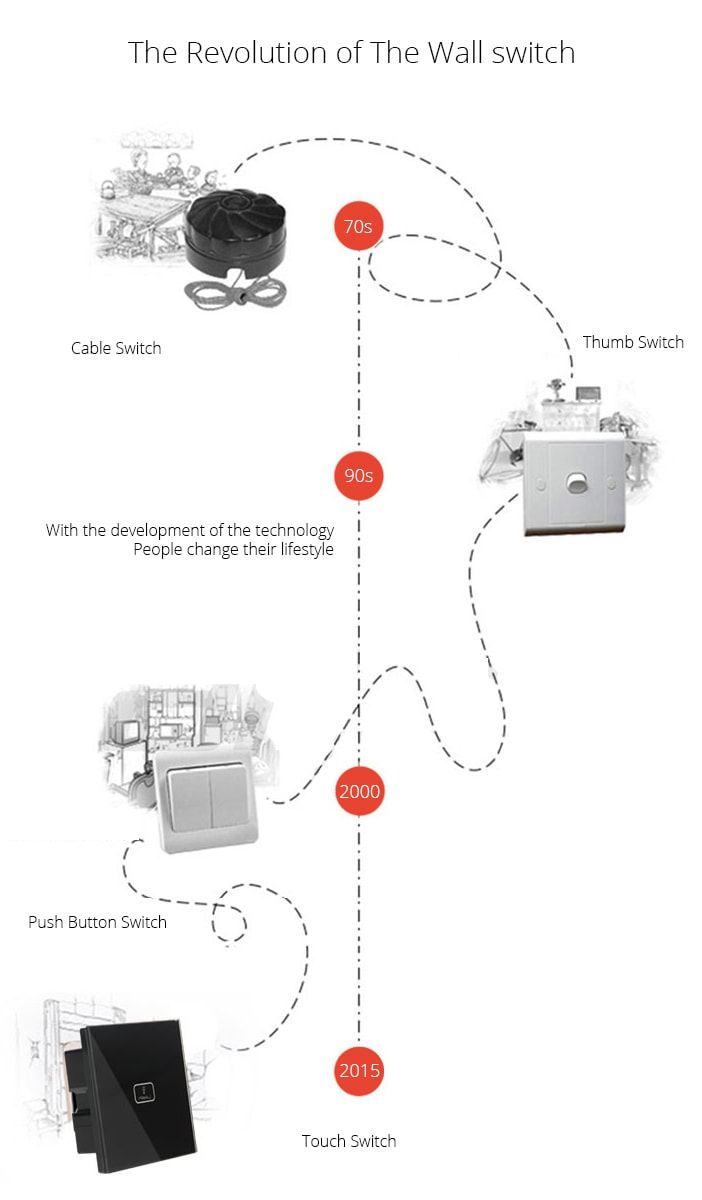 Seamless Lighting & Appliance Control
Amitek Smart Wi Fi Switch Panel delivers the ultimate combination of convenience, comfort and cost savings. Turn lights on or off; adjust brightness, and more – all with a single touch on the wall panel or from your smartphone or tablet.
Convenient Living - Anytime, Anywhere
Amitek transforms your space into a more secure, convenient and energy efficient environment using wireless technology. Amitek Smart Wi Fi Switch Panels are retrofit table and do not interfere in the architecture or the aesthetics of your home. Built to operate on Wi-Fi® technology, Smart Switch Panels are easy to install anywhere without a worry of additional wiring.
Advanced Energy Management
With Smart Switch Panel, you can monitor and analyze energy consumption for each connected appliance or fixture in order to improve the energy efficiency of your living space, reduce your carbon footprint, and save on your monthly energy bill. Gain insight into your peak times of energy usage. Create preset rules and take corrective action to reduce energy costs. Take advantage of the system's ability to learn your energy consumption profile and suggest changes that will save you money and improve your quality of life.
The Right Light for Every Moment of Your Life
From a gentle wake-up to a relaxing wind-down, and for every activity in between, you can set the scene and create just the right ambience through intelligent lighting control. Create the perfect lighting for mealtime or movie night, or set the right scene whenever you're ready to relax, work, study or play.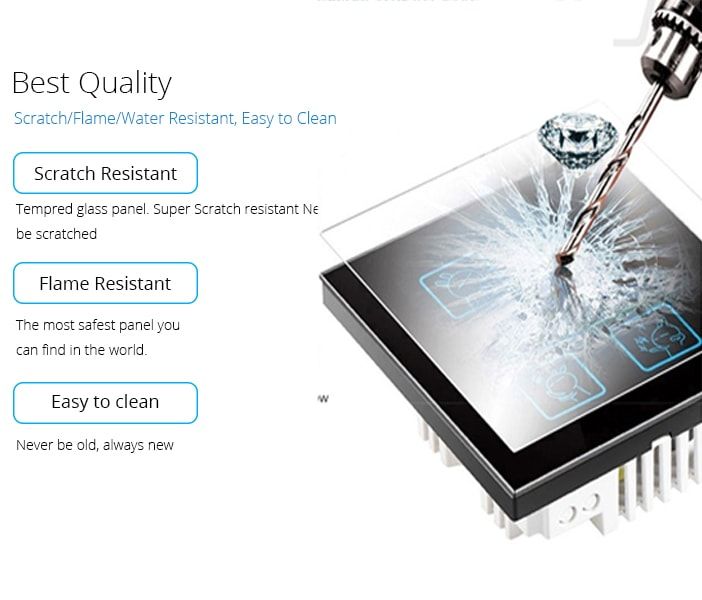 Tempered Glass

Nothing tops the functionality, feel, and clarity of tempered glass for touchscreens. Amitek Smart Wi Fi Switch Panel combines smudge-resistant coating with high-touch sensitivity.

Connection Check

The status LED lets you know that your Switch is connected and working well. And if the LED ever indicates an error, support is just a phone call away.

Safety Trim

The safety trim not only holds the weight of the glass panel and protects it from breakage. It also comes in a variety of color options to blend into your home décor.
Customizable Design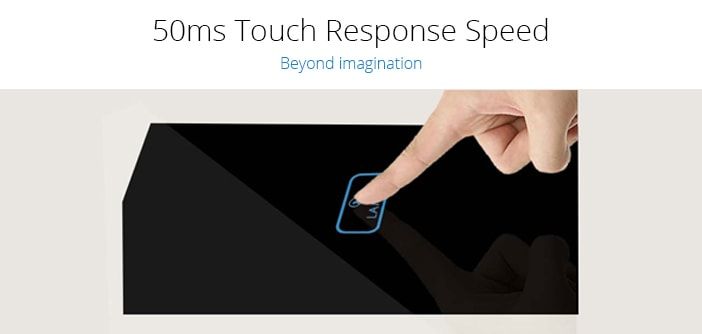 Amitek Smart Wi Fi Switch Panels can be customized for your interiors.Our simple, modern panels accentuate your walls just like a good piece of art!
Flawless Finish
Clean lines and a flawless finish make our panels an attractive addition to any room. Concealed screws and edges that blend into the wall strike the right balance between form and function.Amitek Smart Wi Fi Switch Panels have been designed to perform in a wide range of operating conditions.
Shock Proof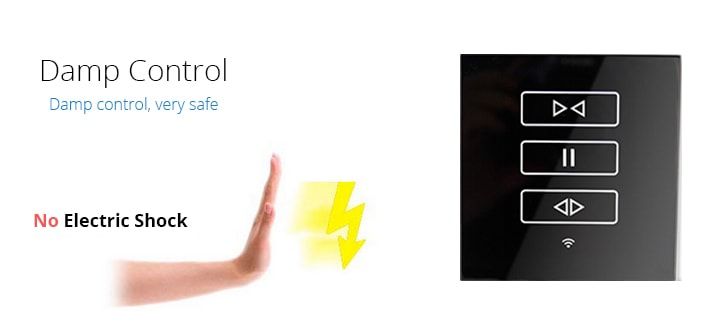 Amitek Smart Wi Fi Switch Panels are made of high quality tempered glass that makes it shock proof. It has in-built surge/spike protection to prevent damage against power fluctuation or short circuit.
Secure and Reliable Technology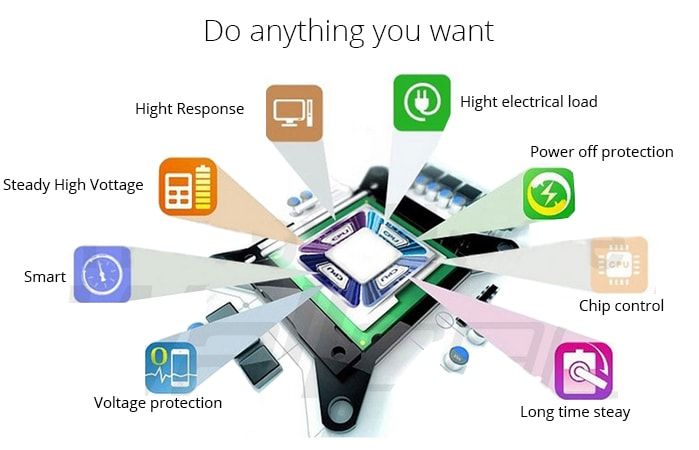 Our home automation solutions employ end-to-end Wi-Fi ® technology, open standards with bank-level encryption, and periodic security key updates. You can feel safe knowing that Amitek Smart Wi-Fi Switches are free from any external interference and that you will have complete control over your personal information.
---