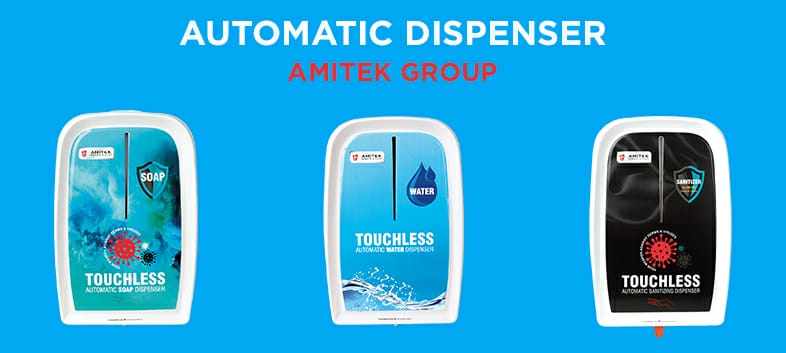 We are collectively facing a Pandemic threat that is sweeping across the humanity beyond oceans and borders. Considering the seriousness of COVID-19, it's about time we step up against this deadly disease. For the sake of lives lost and the rest of humanity, let us all pledge to beat Corona back.

We have acknowledged the issue, care for precautions, and act in the best health interests of your society and isolated, yet together, we shall hurt Corona. We are stepping up and helping society to fight with corona.
Hands free washing method is the best way to reduce the possibility of contamination during this Covid 19 Pandemic. Amitek Automatic contactless dispenser machine will help everyone to fight with this corona virus.
Ideal for Hotel, Office, Shop, School, Factory, Mall, Hospital and Apartments.

HOW TO USE
Extend your hand, showing open palm Bring them below the spray nozzle.
In about 2 seconds the green light will indicate and the dispensing will begin.
Cover entire surface of your palm with sanitizer/ Soap spray till the dispensing gets over.
Now rub your hands firmly to reach up to every exposed area of your hands and between the fingers.
---