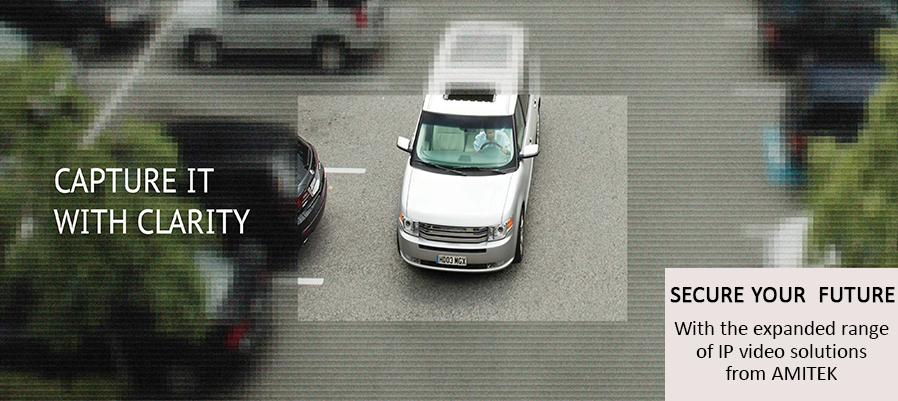 Internet Protocol (IP) camera mainly is composed of a lens, an image sensor (typically CMOS image sensor) and an image processor, and a H.264/H. 265 video compression SoC (System on Chip) and an Ethernet chip that allow camera to connect to network for video broadcasting(ONVIF PROTOCOL).
When light passes through the lens to the sensor, the image sensor will convert it to digital signals then processed by a built-in image signal processor (ISP). Instantly, the signal will be compressed with H.264 format by a multimedia SoC to minimize the file size for optimal transmission. Finally, the video images are sent through the network to back-end device for viewing or recording.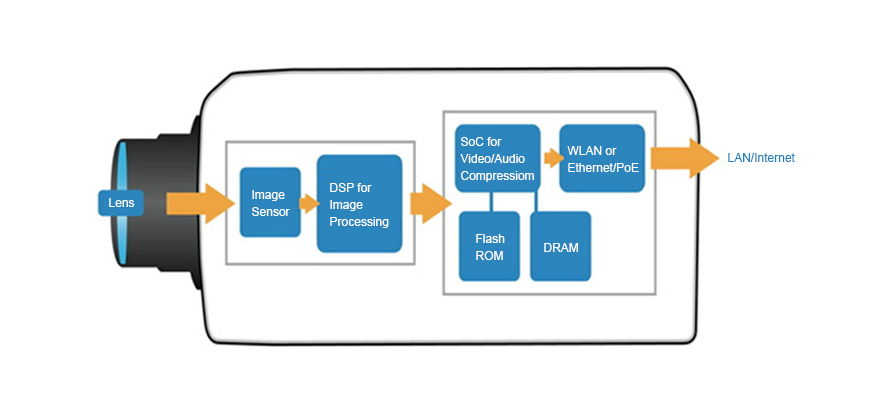 A standard IP camera includes a power cord an and Ethernet (RJ45) port only, some multi-function network cameras have rich interface including Audio Input/output, Alarm Input/Output, and even Micro-SD card slot for local video storage.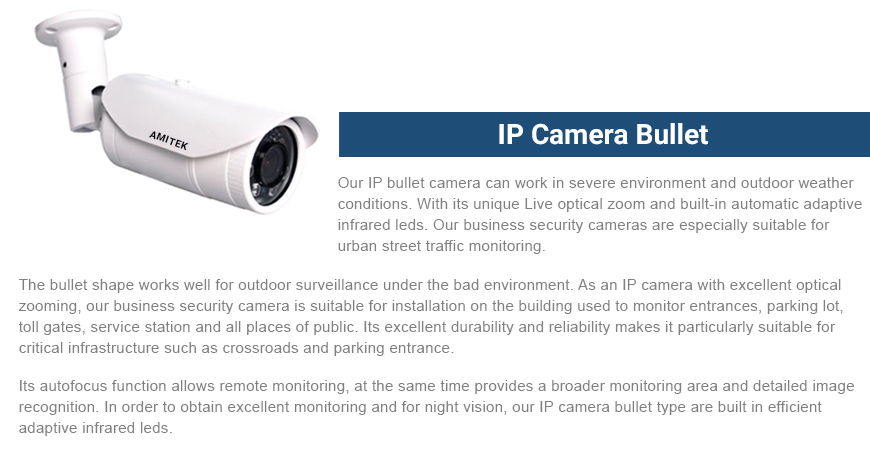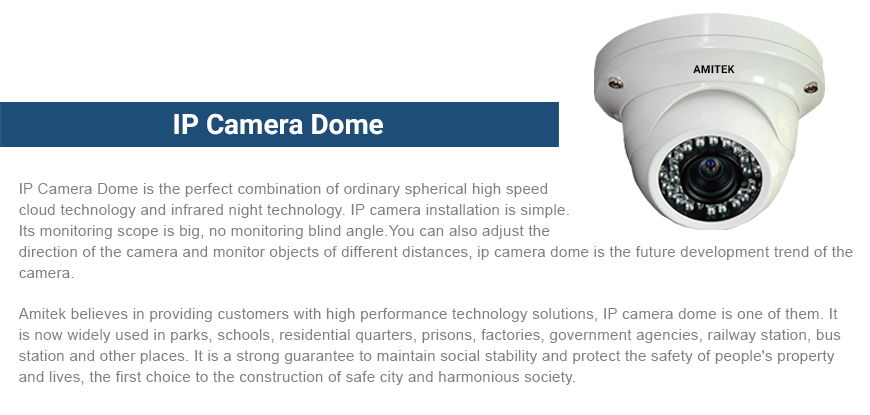 ---